---
Messages

:
577
Age

:
24 ans, dans la force de l'âge
groupe

:
New Edgency, EVERLAST for the win
rôle dans le groupe

:
ballad, soft pop and city pop singer, danseuse à mi-temps
nom de scène

:
JYP (à chuchoter intimement)
occupation

:
YouTube coverist, idole aux multiples comebacks
avatar

:
Jung Eunbi (GFriend)
crédits

:
by pandora.a / signa by chaoticrow
DC

:
Shin Hee Seul (WDL) / Huang Liu Xian (staff) / Lee Ji Hoon (acteur WDL) / Nakano Kohaku (TY:N) / Yang Zhi Ruo (Aurora) / Lim Il Jung (Staff) / Peng Yongzheng (Flow)
Points

:
101
---


어서와
tournage :
8 semaines.
épisodes :
32 x 35 min
année :
2020
Kim Sol Ah une jeune femme dans la vingtaine qui travaille pour une entreprise de design graphique. Elle est plutôt sociable et rêve de devenir une artiste de webtoon.
Un jour, elle décide de ramener chez elle un chat nommé Hong Jo. Cependant Sol Ah ignore que Hong Jo n'est pas un chat ordinaire : il a la capacité de prendre une forme humaine.
Ainsi, il mène une double vie aux côtés de Sol Ah, qui se retrouve dans une situation complètement inattendue.
rôles lead :Hong Jo
(♂ - 28)
Kim Sol Ah
(♀ - 22)
Lee Jae Seon
(♂ - 23)
Eun Ji Eun
(♀ - 25)
Go Du Sik
(♂ - 29)
rôles secondaires :Lee Ruby (f)
Park Ju Yeon
Na Ji Won
(♂ - 30)
Cha Sang Kwon
(♂ - 33)
Choi Da Som
(♀ - 25)
Code:

nom prénom (âge du perso l'année de prod. du drama) ▬ veut jouer le rôle de xxx.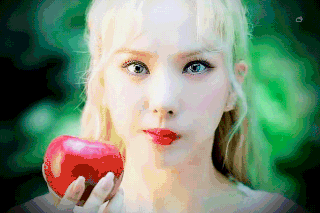 night and day, day and night.
---
Messages

:
577
Age

:
24 ans, dans la force de l'âge
groupe

:
New Edgency, EVERLAST for the win
rôle dans le groupe

:
ballad, soft pop and city pop singer, danseuse à mi-temps
nom de scène

:
JYP (à chuchoter intimement)
occupation

:
YouTube coverist, idole aux multiples comebacks
avatar

:
Jung Eunbi (GFriend)
crédits

:
by pandora.a / signa by chaoticrow
DC

:
Shin Hee Seul (WDL) / Huang Liu Xian (staff) / Lee Ji Hoon (acteur WDL) / Nakano Kohaku (TY:N) / Yang Zhi Ruo (Aurora) / Lim Il Jung (Staff) / Peng Yongzheng (Flow)
Points

:
101
---