---
Messages

:
1784
Age

:
twenty-one (24/02/2001) (l'âge de se marier et d'avoir des bébés)
groupe

:
twinsis² (à en faire rougir les canetons tant elle est sexy)
rôle dans le groupe

:
lead vocal, lead rap, visual, maknae (femme de la vie de kiwoo)
nom de scène

:
candy (c'était le destin)
occupation

:
idole (perfect girlfriend, cutest human alive)
avatar

:
yoo jimin aka karina, aespa ♥ (so sexy c'est insupportable)
crédits

:
moonaetics (avatar) // astra (signature)
DC

:
(muse) velvet, eiko, hyemi, nayung, jaewon, dambi, chansoo, byeol, aeri, sarang, deiji & seulbi
Points

:
389
---
❝ your playlist
너의 재생목록
┊ .✧ nombre d'épisodes ㅡ 8 x10 minutes. ┊ .✧ durée du tournage  ㅡ 2 semaines. ┊ .✧ année de production  ㅡ 2021.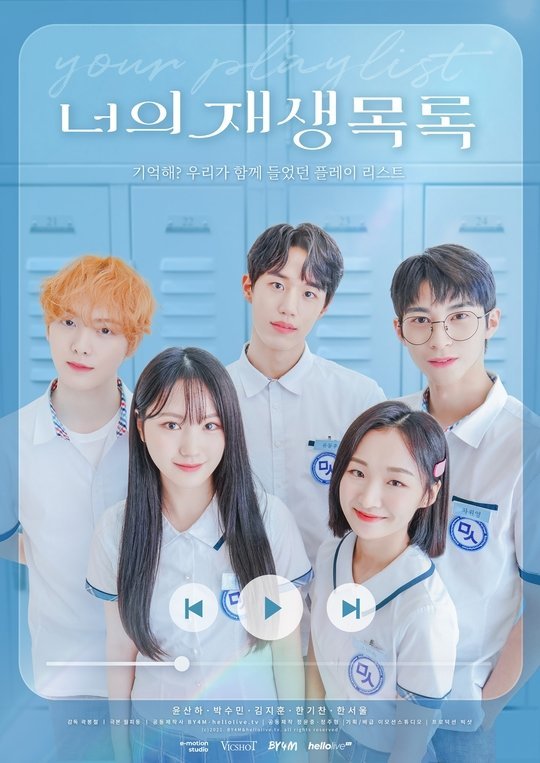 synopsis
Big Daddy est une idol très connu qui va arriver dans le lycée Myungsung et tomber sous le charme de la déléguée de classe Ha Eun. Néanmoins, il n'est pas le seul à aimer Ha Eun, Yu Dong Hu, un étudiant de deuxième année, éprouve également de forts sentiments pour elle.
casting
RÔLES PRINCIPAUX :
big daddy
joué par
@kwon ye jun
(21)
park ha eun
jouée par
@lee mi ran
(19)
yu dong hu
joué par @libre (20)
RÔLES SECONDAIRES :
cha won yeong
joué par @libre (23)
jo min suk
jouée par @libre (21)
pour les acteurs et actrices
Code:

nom prénom (âge du perso à l'année de prod. du drama) ▬ veut jouer le rôle de xxx.
pour les staff
Code:

nom prénom (âge du perso à l'année de prod. du drama) ▬ veut intervenir en tant que xxx.
our love loop
kiran ☽
A soft and sweet sensation. So fluffy. My heart has a hole in the shape of you. Just like a doughnut. I've wondered into a love loop. No beginning or end. Every single day, I thought about you many times. You're growing on mе, even when we'rе not together. We stay linked. I want to immerse myself in the afterglow of our memory. I have no intention of going back.
---
Messages

:
1095
Age

:
23 (27.03.99)
groupe

:
KiND
rôle dans le groupe

:
main rap, vocal, dance
occupation

:
idol & actor
avatar

:
jeon jungkook
crédits

:
wildheart (ava.), anaphore (sign.)
DC

:
loan's tribe
Points

:
484
---